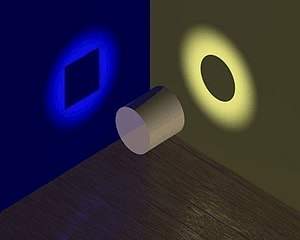 The human mind has particular limitations, and the classic one, on which we base the whole discipline of logic, is that it cannot hold two contradictory ideas simultaneously.
We know from other sciences, such as physics, that things actually appear in two seemingly opposite modes at once, like a wave and a particle, yet our minds cannot conceive this. We switch back and forth, thinking that sometimes it is like a wave and sometimes it is like a particle. We separate things into either this or that, and cannot hold them together.
In Western thought, we keep separate and cannot conceive of matter and consciousness together, or full and empty, or bound and unbound, or limited and outflowing, or giving and receiving.
—TN, The Dharma Handbook