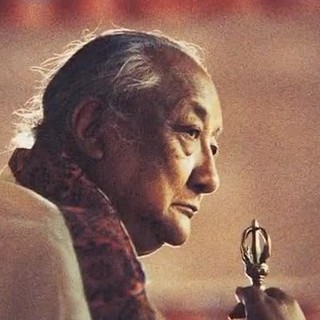 The creator of delusion and liberation in samsara and nirvana is our own mind.
Mind has the innate character of emptiness: beyond origination, cessation, and duration.
Sustain the uncontrived reality of this innate character, with unwavering mindfulness.
The definitive meaning of the View, Meditation and Conduct, in their entirety, is subsumed within that.
—Dilgo Khyentse Rinpoche
(Translated from the Tibetan by Erick Tsiknopoulos)